Research Themes
The formation of the JRI in Energy brings together staff already prominent in the UK research arena and who hold many prestigious awards. Dr Wallace is PI and Finance Lead of the SuperGen Marine Energy Research Consortium and a Co-Director of the UK Energy Research Centre with responsibility for Future Sources of Energy. Prof Bialek is a member of SuperGen 1 Future Network Technologies and SuperGen5 Energy Infrastructure Consortia. Prof Newborough is leading the Carbon Vision Programme Technology Assessment for Radically Improving the Built Asset Base (TARBASE). Prof Salter and Dr Mueller are members of the EU Wavetrain Programme and the Co-ordinated Action on Ocean Energy. Many staff are co-investigators on these projects.
There are six key areas of common activity that act all the way down the renewable energy supply chain:
---
Marine Energy & Coastal Defence
These activities support the development of the marine energy sector by increasing understanding of the interaction of marine energy devices with the sea at all scales, from university test tank to the open sea. Work on coastal defence explores the overtopping of sea walls by increasingly stormy seas.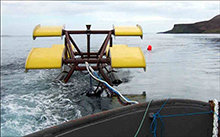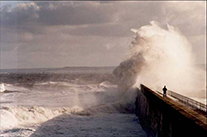 Marine Energy and Coastal Defence
---
Renewable Energy & Climate
Understanding the atmospheric interactions that determine and characterise future wind, wave and hydro resources will be fundamental to the evolution of the energy mix and designs of generating equipment. JRI effort explores the influence of climate change on the nature and availability of these renewable energy resources to future-proof the technology.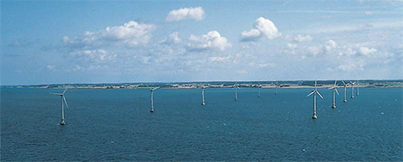 ---
Photovoltaics & Solar Energy
While the solar resource is limited in northern Europe, photovoltaics will play a major role in future energy supply given their ability to generate electricity and heat directly at the point of consumption in cities. JRI research extends from developing new thin-film solar cells, the integration of PV/thermal systems that concentrate diffuse light into buildings, to PV-powered water treatment systems for developing countries and disaster relief.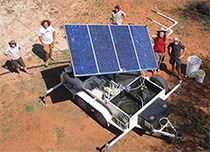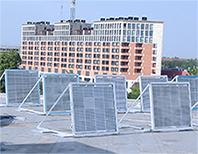 ---
Energy Conversion & Network Delivery
JRI staff are developing new breeds of electricity generator that can operate slowly but yet be robust and not too expensive, to convert renewable energy from wind, wave and tidal sources. Understanding the effects of large amounts of renewable energy generation in future electricity networks allows JRI staff to explore new system operation and management to enable the delivery of remote energy resources to distant demand centres.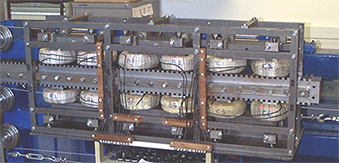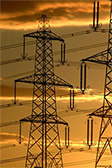 Machines and Power Electronic Interfaces
---
Fuel Cells & Energy Storage
Newly-established work in the areas of high- and low-temperature fuel cells, particularly solid oxide fuel cells and polymer electrolyte membrane fuel cells, is developing advanced materials to improve operation at lower temperatures and reduce costs of devices. Hydrogen production from solar energy or steam electrolysis is also our key research area.
Energy storage will be a key enabler of a future renewable energy portfolio, at all levels of scale from atmospheric to geophysical and to chemical at device level. Work in this area is developing understanding and new materials for short and long term energy storage.
| | |
| --- | --- |
| Fuel cell for stationary power generation for residential areas | London transport fuel cell bus |
---
Urban Energy Demand and Supply
At the urban scale JRI research focuses on demand-side technological interventions, supply/demand matching of micro-generation, electricity generation at the micro-scale, and understanding the time-of-day carbon intensity of network electricity.