About SIP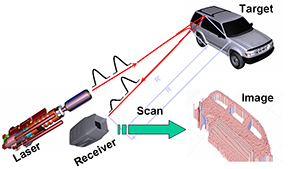 The University of Edinburgh and Heriot-Watt University in Edinburgh are engaged in an exciting, new research venture. The Joint Research Institute in Signal and Image Processing institute brings together a critical mass of high-quality researchers, strong links with the industrial and commercial sectors, and exciting new challenges and opportunities to deploy signal and image processing in strategically important applications. Key application areas include telecommunications, the leisure industries, avionics, ocean exploration, surveillance, medical imaging, and robotics.
Signal processing has been defined as the glue which holds together much of modern technology. The algorithms underpinning mobile communications, medical imaging, image rendering for games and many other technologies were all developed within the global signal and image processing research community. Communications technology in particular is advancing at a breathtaking pace; in emerging areas like wireless multimedia and immersive communications; the nature of the human-computer interface and the necessary delivery media are still the subjects of research and speculation.
Challenges:
Object tracking, recognition and classification
Autonomous and distributed systems
Audio, video, graphics and convergence
Active and passive sensing techniques
Communication system design and optimisation
Underpinning Theory:
Non linear and non-Gaussian methods
Multi-dimensional signal and image processing
Mathematics and languages for embedded and parallel algorithm development
Acoustic and electromagnetic modelling and simulation
Coding and information theory
Application and Capability:
Acoustic, ultrasonic, LiDAR, mm-wave, hyper-spectral, aperture synthesis, video communication technology
Radar, 2D and nD optical, acoustic and ultrasonic systems. Applied synergy between sensors, waveforms and algorithms
Texture analysis and synthesis, audio enhancement, image based rendering, audio and 2D/3D video scene analysis and communication
Wireless technology and networks; (mobile, mesh, short range, wide area, infrastructure, infrastructure-less), MIMO, cooperation, channel characterisation, human interface design
Real time code and system development and costing: resource maximisation for finite time, space and power
Sensor networks and distributed compressive sensing
Autonomous vehicles; monitoring, communication, navigation, and surveillance
For further information about the Institute, please contact the Director, Professor Michael Davies, or the Deputy Director, Professor Andrew Wallace.